On Thursday 9 June Bryanston guarantees an unmissable day of teacher CPD for open-minded educators teaching in an ever-changing world.
Bryanston will bring together speakers that will address some of the biggest issues facing teachers, pupils, and school leaders today.
The theme this year is 'Putting pupils at the heart of a changing world' and the event will cover subjects that include diversity, gender inequality, restorative practice, wellbeing, and life skills. The summit is going to be reflecting on the shifting priorities teachers and educators face today and how best we can support pupils as we move beyond a Covid-compromised world.
The school will lay on a variety of topics from world-renowned speakers with the view that there really will be something for everyone. Join for a day filled with engaging debate, thought-provoking presentations, and informal conversations. Together, we'll raise questions and seek solutions.
The speaker programme is hugely varied, and the school is delighted that the nation's Poet Laureate Simon Armitage will be in attendance, alongside children's author Michael Rosen, Afua Adom, Oliver Caviglioli, Daisy Christodoulou, James Shone and plenty more!
The programme will focus on three key strands: creativity, wellbeing, teaching, and learning. Teachers will get outstanding professional development from world-renowned speakers, all in one place, with up to 7 hours of high-quality teacher CPD.
Please visit the Bryanston website for further event information.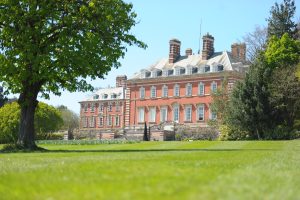 Categories:
Bryanston School
School News