Seven of Richard Huish College's highest achievers could be set for elite universities Oxford or Cambridge University (subject to grades) in a wide range of subjects. Five have offers from Oxford and two have offers from Cambridge.
The students that have their sights set on Oxford include; Louisa Wall who has been offered a degree in Biochemistry at Christ Church, Astrid Kiernan who has an offer to study English Language & Literature at Mansfield College, Johannah Matthew (Worcester College) and James Morell (college not yet assigned) who both have offers for Music, and Luke Lifton, who plans to study Physics at Worcester College.
Receiving offers from Cambridge are; Will Painter who has been awarded a place to do Law at Magdalen College and Grace Howard who aims to study Natural Sciences at Pembroke College.
Richard Jones, Progression and Learning Centre Manager at Huish shared: "Navigating an Oxbridge application in a pandemic has certainly been an added challenge for this group of students. They have also faced even more competition for places as many students have deferred their places from previous years making the achievements of this group particularly impressive".
He added; "At Huish we identify students considering Oxbridge in Year 1 and provide wider academic enrichment to develop critical thinking skills. The Academic EnRICH Programme features specialist advice on making a competitive application and input from Huish alumni to support interview preparation".
Huish will be hosting an Oxbridge talk, open to all students, in the coming fortnight for current first year students wishing to discover more about these elite universities and the competitive application process.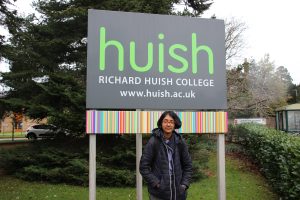 Categories:
Richard Huish College
School News