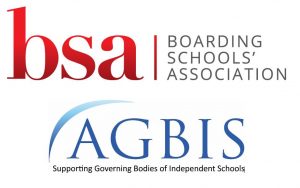 ---
Dates and times:
Day 1 – November 22, 2023 – 14:00 to 15:30
Day 2 – January 16, 2024 – 14:00 to 15:30
Day 3 – February 22, 2024 -14:00 to 15:30
Cost: BSA/AGBIS Full Member – £225, Non-member £450
Audience: Current Boarding Governors, Governors aspiring to be responsible for Boarding or Governors on boarding school Boards.
Platform: Zoom (online)
---
This three-part box set will address key areas of Governance that relate specifically to boarding schools and provision, unlikely to feature in Governance of other education settings. These include oversight of boarding accommodation, boarding staff recruitment, residential staffing models, considering the National Minimum Standards for Boarding and UKVI sponsor responsibilities that come with welcoming international students.
The three-part nature of this box set is designed to support delegates in accessing all three sessions alongside other commitments. Each session will provide 45 minutes of information relating to the core areas of consideration (recorded for reference) and then 30 minutes (unrecorded) for group discussion around any particular questions or cases you may have, to promote the sharing of experience and best practice.
---
Day 1: The physical provision
This first part of the series will consider good governance practices relating to the physical provision of boarding: the house, facilities and staff. Boarding schools vary hugely but all provision must meet the standards set out in the National Minimum Standards for Boarding (NMS). This session will highlight areas for Boarding Governors to be particularly aware of in the NMS and share suggestions on engaging with the boarding community and scrutinising the offer, especially the boarding houses themselves. The session will also address boarding staffing and discuss reviewing the success of your staffing model and boarding staff recruitment, both of which are particularly prevalent topics since the pandemic.
Training topics will include:
The National Minimum Standards for Boarding (NMS) and having strategic oversight
Monitoring the boarding provision – boarding houses
Boarding staffing considerations – recruitment, retention, staffing models.
Learning outcomes:
Detailed awareness of the importance of having strategic oversight of the NMS, and applying this to your duties
Recommendations on how to engage with the boarding community and physical boarding provision
Best practice recommendations for monitoring and driving your school practice in boarding staffing.
---
Day 2: The boarding community
Part two of this "good governance" box set will focus on your responsibilities relating to the boarding community, looking in particular at the legal and statutory requirements that come from being a UKVI sponsor in order to welcome international students to your school.  In addition to these requirements, the session will also consider how Boarding Governors can drive important areas of progress including equity, diversity and inclusion, and delivering quality care to students that spend more time in boarding than others.
Training topics will include:
Your sponsor duties
Strategic implementation of EDI
Strategic consideration of student induction, weekend activities and access to facilities.
Learning outcomes:
Clear understanding of the importance of knowing your sponsor duties and supporting the SLT in following UKVI process throughout admissions
Signposting to additional resources and information relating to UKVI
Recommended practice relating to the strategic implementation of EDI and fuller care of boarders.
---
Day 3: Demystifying boarding governance
The final session in this series aims to demystify boarding and boarding governance! Whilst every boarding school is different, the role of the boarding governor is very similar. Our panel of experienced Boarding Governors will discuss what it means in their setting to keep focus on boarding, advocate for boarding within wider school strategic discussions and share updates with the wider group. They will discuss any hurdles to understanding or progress they've faced and share tips on how to do the best in the role.
Training topics will include:
Boarding Governor role and responsibilities
Strategic implementation of stashing effective constructive relationships with boarding staff
Effective Governor reporting.
Learning outcomes:
Clear understanding of Boarding Governor duties and collective responsibility
Best practice examples of establishing effective strategic oversight
Being able to answer…how do Governors know?
---
The three-part box set is available to purchase for £225. Participants will be provided with follow up resources including presentation material and the recorded portion of each session after delivery.
Speakers: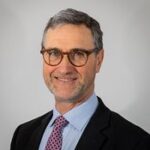 Richard Harman, CEO, AGBIS (Day 1)
Richard Harman was educated at The King's School, Worcester, followed by Trinity College, Cambridge, where he read English.  Having spent two years working for an academic publisher, he decided his real vocation was in teaching.  After five years at Marlborough College teaching English and Drama, during which time he also completed his PGCE at Exeter University, he spent 12 years at Eastbourne College.  Progressing from Head of English to Housemaster of a Sixth Form girls' house to member of the Senior Management Team, he then became Headmaster of Aldenham in September 2000 and thence to Uppingham in 2006. After a decade leading Uppingham and 32 years overall in teaching, he embarked on a third career as Chief Executive of AGBIS. Richard is much enjoying the challenges at AGBIS, having been Chairman of the Boarding Schools' Association for 2011-12 and Chairman of HMC for 2014-15.
---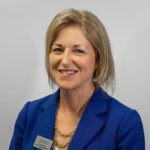 Cheryl Connelly, Director of Training & Membership (Deputy CEO), AGBIS (Day 2 &3)
Cheryl Connelly was educated at Northumbria University where she completed an honours degree in Business Management. Having spent five years in the Civil Service, Cheryl moved to the Training and Enterprise Council where she advised public and private businesses on best practice and developed and delivered workshops to equip their own staff with the necessary skills to deliver continuous improvement. During this time Cheryl also completed her post graduate diploma in Personnel and Development. Cheryl then became an inspector with the Audit Commission where she led corporate compliance inspections at County and District councils, Police authorities and Fire authorities across the UK. After a decade at the Audit Commission, Cheryl moved into the Education sector as a Business Manager and Clerk to the Governors, spending six years in the maintained sector before spending the last three years in the independent sector. During this time, Cheryl also completed her MSc in Business Education Management. Cheryl has also served for 22 years as a school governor, including as Chair of Governors, Vice Chair and Chair of Finance and Resources and Safeguarding governor.
---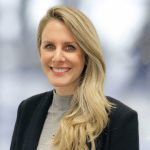 Kate Hollyer, Legal and Public Affairs Director, BSA Group (Day 2)
Kate is Legal Director of BSA Group and Director of BSA Legal Services Ltd. As a qualified solicitor with more than 10 years' experience advising clients on UK immigration law, Kate assists members with all immigration and safeguarding legal matters. Prior to joining BSA in 2022 Kate was Partner and Head of Department at a leading full-service UK law firm. Having resided in state, preparatory and senior school boarding houses since 2014 with her Housemaster husband, Kate has a unique perspective of boarding life.