BSA Group Gold Certified Suppliers are organisations who actively engage, provide outstanding service and support BSA Group members
BSA Group Certified Suppliers have demonstrated commitment to providing the highest levels of service and support to the boarding sector.
All BSA Group Certified Suppliers have the ability to use the BSA Group Certified Supplier Logo on their branding and communications. The BSA Group Certified Supplier Scheme aims to connect members and organisations.
Please note: The suppliers listed are not endorsed by BSA Group, nor does the association accept any liability for the quality of the goods/services listed on this page. All suppliers below have entered into a commercial arrangement with the BSA Group to promote their goods/services.
---
BSA Group Gold Certified Suppliers
We are delighted to share details of our BSA Group Gold Certified Suppliers who actively engage, provide outstanding service and support BSA Group members.

Schoolblazer
Schoolblazer is the leading supplier of uniform and sportswear to BSA schools. Our unique online service includes free-nametaping, intelligent sizing, 48-hour delivery and guaranteed availability.
Our sportswear brand, Limitless, is focussed on the real needs of teenagers with the goal of actively encouraging all young people to enjoy sport. Our technical innovation has produced sports apparel that performs at a high level, fits well and looks amazing – sports kit that young athletes are proud to wear.
For further information please email MARKETING@SCHOOLBLAZER.COMor telephone +44 (0)1832 280 011 quoting 'BSA Group Gold Certified Supplier'.

Witley Jones
Witley Jones are the leading designers, manufacturers and installers of quality school furniture for BSA boarding schools. We specialise in the bespoke design of furniture, working closely with our clients and their consultants, with a total service including the design, manufacture, supply and installation.
For an informal chat or a free design consultation, please contact us via 01299 828888 or enquiries@witleyjones.com. Alternatively, please visit our website: www.witleyjones.com.

Engage
Engage is a powerful and flexible platform delivering effective communication, control, reporting and insight across your school. An inclusive system, effortlessly linking admissions, academic and administrative departments, daily teaching, learning and activities operations, with seamless accounts management for staff, teachers and parents, and so much more
For more information, please visit www.engagesmis.com.

Inner Media
We are a full-service digital agency that believes in providing real results – not just numbers on a screen.
That's why we work on your entire digital presence and provide advice across the range of digital services. We've worked with schools, national brands, multi-national companies, SMEs, entertainers, charities, and everything in between to make the most of their digital marketing budgets and – most importantly – provide real value to their visitors.
Whether you're an adventurous start-up or an established company looking to take the next digital step, we can help.
For more information, please visit https://www.innermedia.co.uk/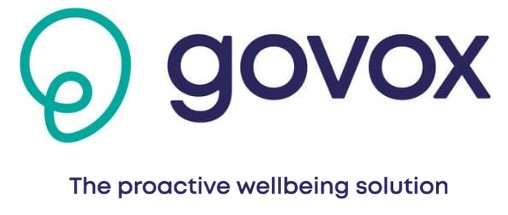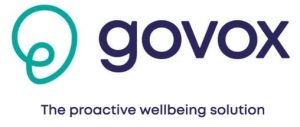 Govox
Govox is a proactive Wellbeing programme, helping schools effectively connect with their students and staff, identify who needs help and ensure that the right support is available and relevant to each individual.
Govox helps safeguarding leads put a discreet lens on students' mental health and gain vital information from them in a non-intrusive way.
Govox is a digital-first, proactive programme, helping to improve Happiness & Wellbeing in Schools.
To book a BSA schools demo click here For more information on the Govox schools platform click here
---
For suppliers
BSA Group champions excellence in boarding and safeguarding and delivers services for more than
1,000 organisations and individuals in 39 countries worldwide.
BSA Group Certified Supplier status enables suppliers to connect our 1,000+ members with your
products and services. Our range of traditional, digital and integrated channels will provide suppliers
the opportunity to connect with existing members, drive new business and provide expertise.
If you'd like to find out more, please telephone +44 (0)207 798 1580 or email bsa@boarding.org.uk.